Large Format Mounting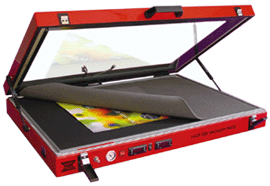 We can dry mount, Posters, Prints, Photos, Paper and board based items, or Textiles onto your chosen background or take care of waterdamaged works.
Laminate and Texture laminate finishes of up to 1.3m wide x 2.5m long can be applied to almost any surface.
With over 30 experience in mounting, texturising, lining, drying and flattening arts we understand the risks involved and will offer the service and expertise needed to get the job done right.
We can advise you on the best mounting methods and materials for the job; from budget considerations to Archival to functionality.
Prices starting at $56.20 per square meter
BACKING BOARD MATERIALS AVAILABLE BUT NOT LIMITED TO ARE:
Acid Free Foamboards - 3, 5 or 10mm - Black or White
Archival Foamboards
4ply or 8 ply matboards - Budget to Musem Quality
MDF- 3, 5, 6, 12 and 18mm
ACM Boards
Palight - 4 and 6mm thickness
Call us now to talk about the options. 0800 712 887