Computerized Cutting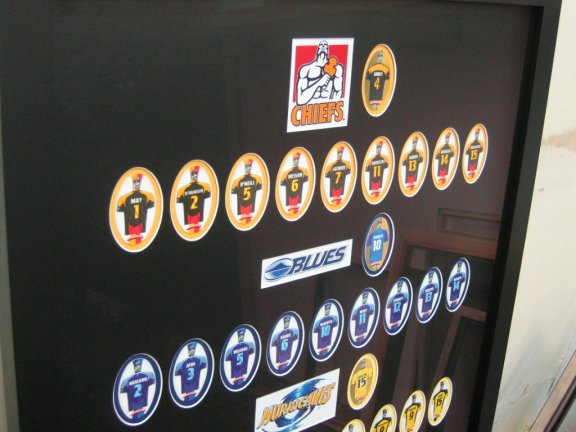 Cut cost and matboard with our computerised service
Computerised mat board cutting is quick, accurate and flexible. Now you can get it without the machine with Van Uffelen's computerised mat cutting service.
Simply place your order via our website and we'll deliver to your door. There's no need to buy an entire sheet for a single speciality job, store a bulky and expensive machine or worry about overcuts and mismeasures. With the Swiss precision of GUNNAR
AiOX we'll cut to specification every time and with over 30 years experience you can trust we'll get it right.
Speciality jobs
GUNNAR pave the way when it comes to computerised mat cutting. Our GUNNAR AiOX machine is the only one of its kind in New Zealand and offers the latest in computerised cutting technology. No other machine offers as many creative possibilities. Applications include:
Contour shaping
Penlines
Debossing
Embelishments
Production Cutting
Basic box making
Fabric finishes
and more.
Extensive range without the risk
Add value for your customers with our wide range of unique textile boards. Because we already stock a wide variety, you only pay for what you need. There's no risk of costly mis-measures, overcuts or damage during storage and you don't have to worry if the remaining board doesn't sell.
No minimum orders
No job is too big or too small for our service. All prices are based on square meterage and complexity of cut. View our matcutting page now to start your order for all our basic layouts.
Get in touch to discuss your requirements. 0800 712 887